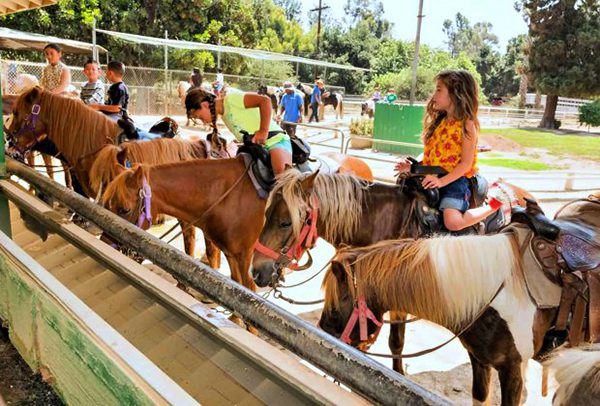 CRISIS MANAGEMENT
GRIFFITH PARK PONY RIDES
Amy Levy PR's crisis management team was called in when The Griffith Park Pony Rides (GPPR), a beloved Los Angeles institution for seven decades, fell victim to local protestors alleging animal cruelty.
GPPR has a long history of providing the highest quality veterinary services, nutrition and living standards for their ponies, with a covered barn and additional room to play. Despite this, a group of 12 radical protestors repeatedly showed up to disturb the business, harassing both park staff and guests with false accusations, verbal abuse, and disruptive photography.
Claims from local animal rights protestors arguing that Griffith Park ignored animal welfare laws led to detrimental media attention for the company and even calls to the city council suggesting a citywide ban on commercial pony rides. The presence of the protestors compromised the safety of guests, and the owner found himself in a position where he had to respond to claims that sought to attack both him and the business.
The GPPR owner turned to Amy Levy PR to address this crisis, help broadcast the truth, and find a positive way forward with the press and the public. Amy Levy PR jumped into action immediately to help protect the hard-earned reputation of the company. Our team devised a plan to showcase the truth – that GPPR offers children a safe and controlled environment to fulfill a childhood dream of riding a pony.
TACTICS:
We identified the source of the threats
We prepped our client and his colleagues on message points and how to deal with the media, preparing a statement for the client to address the public's concerns
We wrote letters on behalf of Griffith Park Pony Rides to every district of the city council, the Mayor, and the Department of Parks and Recreation
We set up interviews and secured media coverage with an array of media outlets to relay the story from Stephen Weeks' point of view, combatting the arguments of the protestors with factual evidence.
RESULTS:
Our work with Griffith Park Pony Rides resulted in multiple news outlets covering the story in a more factual light, including reporting on a motion from the Department of Parks and Recreation as well as the Department of Animal Services stating that they had "continuously gone out to inspect the facility and have found no violations."
---
SPECIALTY GLUTEN FREE
IMPASTA® RESTAURANT BEVERLY HILLS
As the experts in public relations for companies that accommodate consumer dietary restrictions, the Amy Levy PR team was thrilled to help launch Impasta®, a restaurant that offers house-made cauliflower pizza, crisp salads, vegetable pastas and creative bowls that guests can personalize with gorgeous cheeses, vegan/vegetarian sauces and grilled shrimp, tofu and chicken.
GOALS:
To spread the word about this innovative new spot. Boasting 20 years' experience promoting specialty foods, of course we were thrilled when owner Harrison Litvak called us about his 100% gluten and grain-free menu (especially his No Regretti Spaghetti™!)
TACTICS:
Media Outreach:
We spearheaded a thorough media relations campaign to outlets that focus on health and dining and local business. We contacted national travel press that cover goings-on in Los Angeles.
We developed relationships with high profile influencers, keto bloggers and local tastemakers on behalf of this innovative new restaurant.
Catering:
We reached out to local college sports teams, sororities and fraternities to handle their catering.
Our staff contacted Beverly Hills doctor's offices and imaging centers for their luncheons with pharmaceutical companies.
We developed partnerships with neighborhood gyms, yoga studios and spas for co-branded special events where we could showcase the cuisine to the community.
We planned the party for our client Lolita Carrico's new book, "Keto Carbs Cookbook for Beginners" at the restaurant.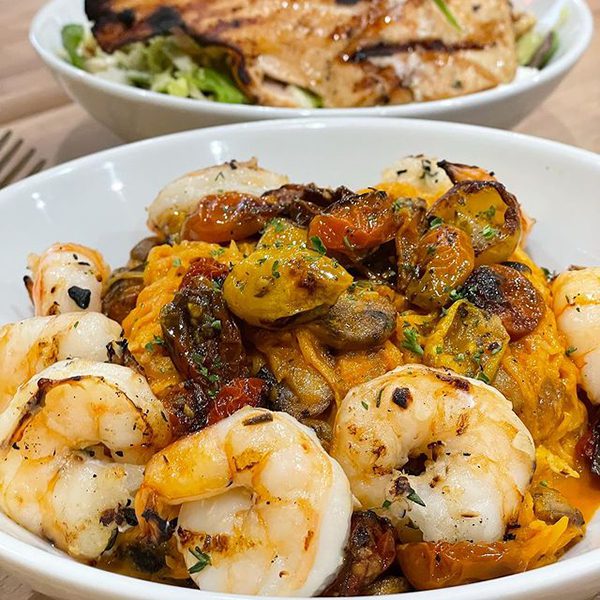 ---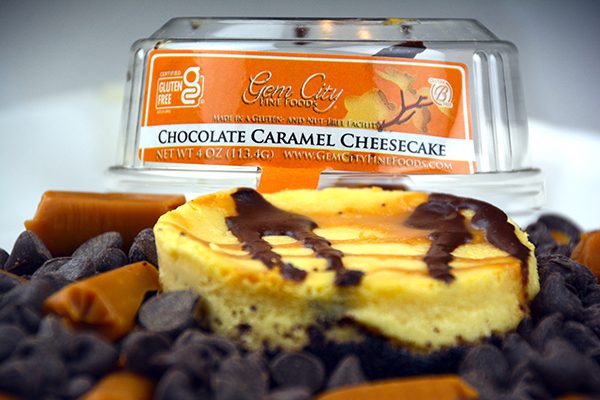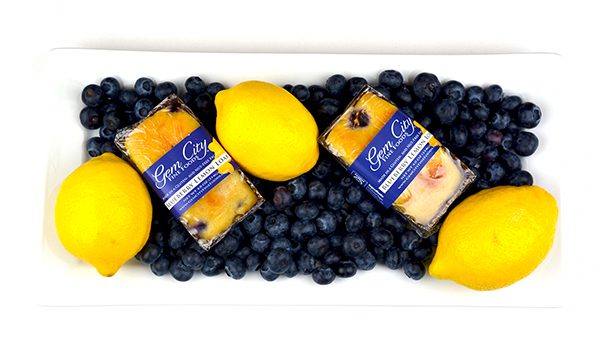 GEM CITY FINE FOODS
As experts in marketing allergen-free foods, the Amy Levy PR team was thrilled to begin working with Gem City Fine Foods, during the Covid-19 pandemic of 2020-2021. The company's commitment to supporting the gluten-free and allergen community is fulfilled in part by their excellent manufacturing standards to create safe, high-quality delicious products. They participate annually in food safety and gluten-free audits ensuring that their cheesecakes, cupcakes, lemon blueberry loaves and flourless chocolate cakes meet or exceed industry standards.
Amy Levy PR was charged with promoting the West Valley, Utah-based company and securing new interest from customers, the media, retailers and distributors and university and hotel Food & Beverage Directors. Gem City is continuously evolving their line as written about in this story in the Salt Lake Tribune:
We researched pediatric gastroenterologists in the Salt Lake City community who treat children with celiac disease. We created a campaign that centered around the fact that kids with celiac and other food allergies actually ENJOYED not having to go to birthday parties during the pandemic because they usually feel left out when they can't eat the cake and the pizza. We found a great doctor, engaged him and a few of his patients and put together a television segment that we pitched to local stations showcasing the CEO of Gem City, Lisa Cox and all of her gorgeous bakery items that are safe saying: Kids with food allergies no longer have to fear birthday parties.
We also promoted the multiple Sofi Awards that Gem City had won from the Specialty Food Association for their innovative Pomegranate Cheesecake with its rich and tangy pink pomegranate filling atop a gluten-free cookie dough crust complemented by a sour cream topping. Gem City's Blueberry Lemon Loaf won Best New Product in 2020.
---
RESTAURANTS
Bagel + Slice
Amy Levy Public Relations was thrilled to work with head chef and co-founder of Blaze Pizza, Brad Kent, to promote the launch of his new restaurant, Bagel + Slice.
With Bagel + Slice, Kent aims to satisfy both breakfast and lunch cravings by combining his pizza expertise with a fanatical love of bagels that is deeply entrenched in his family. Kent has perfected the traditional New York-style bagel, with the optimal balance of both crunch and chew, and has brought this delicacy to Los Angeles to make sure the art of traditional bagel-making continues to thrive. With an ozonated ventilation system to protect customers, 100% regenerative and organic farming practices, and an emphasis on giving back to the community, Bagel + Slice combines inspiration from old-school Jewish delis with more modern sensibilities that set the restaurant apart.
Amy Levy Public Relations was called in to generate buzz around this new restaurant. Through media placement and widespread coverage we did just that – helping earn Bagel + Slice a segment in Eater LA's Most Anticipated Los Angeles Restaurants, a television slot on Good Day LA and promoting pieces in multiple well-known media outlets.
Media coverage for Bagel + Slice included LA Weekly, Eater LA, NBC Los Angeles, Variety, Flavor & The Menu, What Now Los Angeles, The Occidental News, Snack Food & Wholesale Bakery, The Jewish Journal, Thrive Global, Authority Magazine, The Appropriate Omnivore.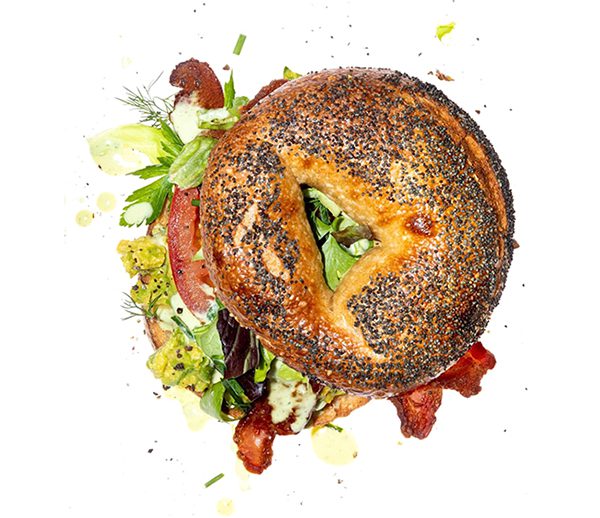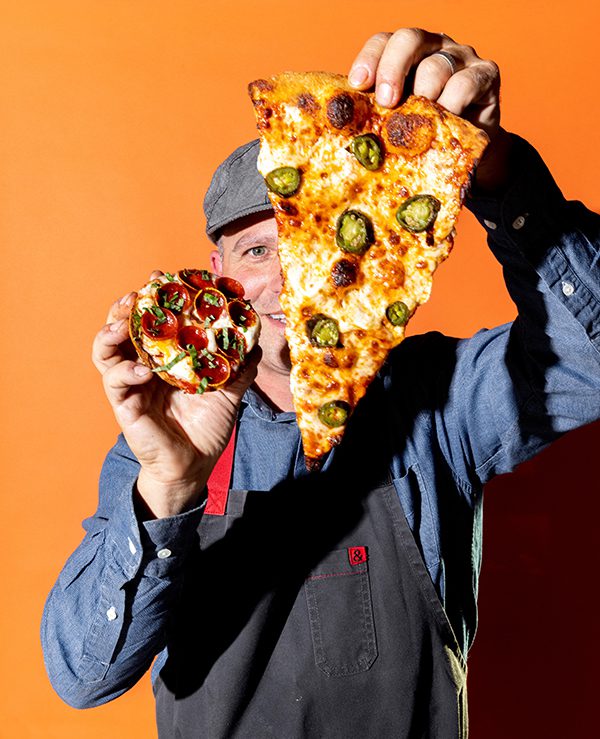 ---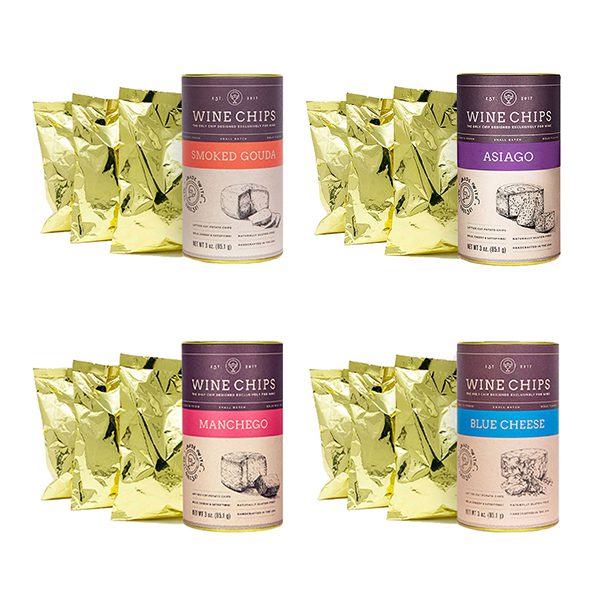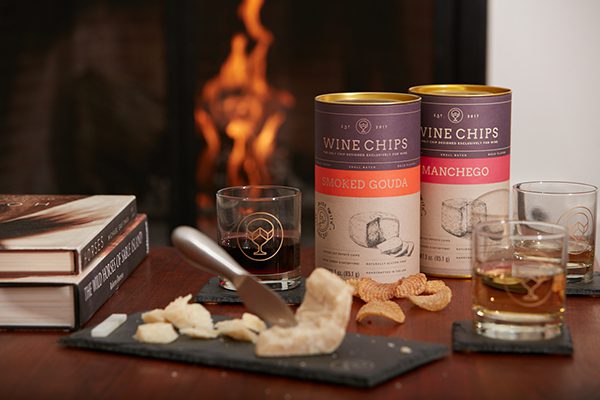 NEW BUSINESS LAUNCHES
WINE CHIPS, A SNACK COMPANY THAT LAUNCHED THE FIRST GOURMET CHIPS TO BE PAIRED EXCLUSIVELY WITH WINE.
A COLLECTION OF BOLD, CHEESY, AND DECADENT HAND-CRAFTED POTATO CHIPS TO ENHANCE YOUR WINE EXPERIENCE
Amy Levy PR had the opportunity to create a national public relations campaign for WINE CHIPS.
Wine Chips is a small family business based in Huntington Beach, California that was created by passionate oenophiles and exuberant chip connoisseurs. With the assistance of Master Sommeliers, founders Jonathan Strietzel and Jon Kraft together produced an elegant line of couture potato chips to be enjoyed with wine. Each Wine Chips flavor profile balances the fruits, tannins, and acidity in the wines.
The self-distributed brand was released quietly on social media and developed an early e-commerce following among its specifically targeted wine lovers.
Wine Chips launched with four signature flavors Smoked Gouda, Blue Cheese, Asiago, and Manchego. In the fall of 2020, Wine Chips wanted to expand awareness of their brand by engaging a public relations agency that has had great success in the food and beverage industries and they brought in Amy Levy Public Relations.
Amy Levy PR came out of the gates with a wonderful campaign that included an intense concentration on local and regional media outlets, targeted national media consumer
food/wine media and trade publications, as well as partnerships and introductions to wine shops/bars and grocers, including Gelson's Markets. Within the first five months, Wine Chips garnered an equivalent of nearly $100k in advertising value through our secured editorial placements.
Media hits for Wine Chips include Shape magazine, Orange County Register (Syndicated in LA Daily News, The San Jose Mercury News, The Pasadena Star-News, East Bay Times), Orange County Business Journal, Voice of OC, The Santa Barbara Independent, Authority Magazine, Thrive, Grape Friends, The Cap Times, Imbibe, The North West Wine Press, Destination Luxury, Gayot.com and radio stations such as WNAU – 1470 (New Albany, MS) WRJW – 1320 AM (New Orleans, LA), KLID – AM 1340 (Poplar Bluff, MO), KNPT – 1310 AM (Newport, OR) and WIZM – FM (La Crosse, WI).
Our PR campaign also included several Instagram influencer events such as Galentine's Day with Romy Raves (107k), in which Romy invited ten of her closest lifestyle Los Angeles blogger friends (each with over 50k followers) to promote and do stories/posts on top Galentine's Day gifts which included Wine Chips. We also did a virtual Mother's Day celebrity event with Luxury Experience & Co; 25 celebrity/Hollywood moms received Wine Chips and shared them on their social channels. Celebrity/Hollywood moms including Emily Simpson, Adrianne Frantz, Celeste Thorson, Nikki DeLoach, Natasha Hastings, Kim Glass, Jen Davis, and more.
Aside from the media placements, Amy Levy PR assisted in introducing the founders and brand to Food & Wine magazine's wine critic and editor Ray Isle, one of the nation's most respected wine writers and influencers in the wine world. Mr. Isle enjoyed the chips so much that he personally reached out and requested to have Wine Chips partake at no cost in the 2021 Food & Wine Festival in Aspen.
---
STACK WINES
Any new idea, no matter how brilliant, requires careful handling to get it off the ground. When Stack Wines came to us to help them launch its four individual glasses of wine stacked on top of one another, Amy Levy PR helped the innovative company take flight.
GOALS:
Our job was to generate buzz about this unique product among consumers and expose the brand and concept to distributors to help get the product into stores.
TACTICS:
Media Outreach:
We secured editorial in Time Magazine and Men's Journal among other influential print publications to garner attention for the brand and its e-commerce site.
Product Placement:
As part of a concerted placement effort, Amy Levy PR booked Stack Wines in a dedicated segment on The Dr. Oz Show.
Strategic Planning:
We identified high-profile events for Stack Wines to sponsor and supply wine for. Influencers and early adopters sampled the product and helped spread the word.
Social Media:
We created social media campaign for the brand, including interactive contests on Facebook and Twitter.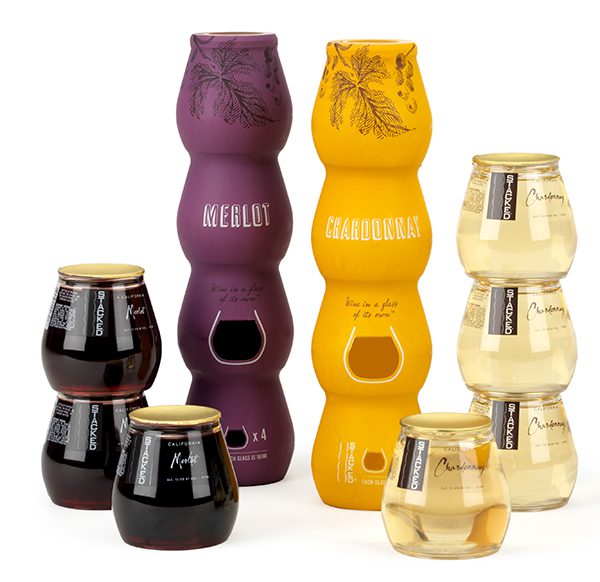 ---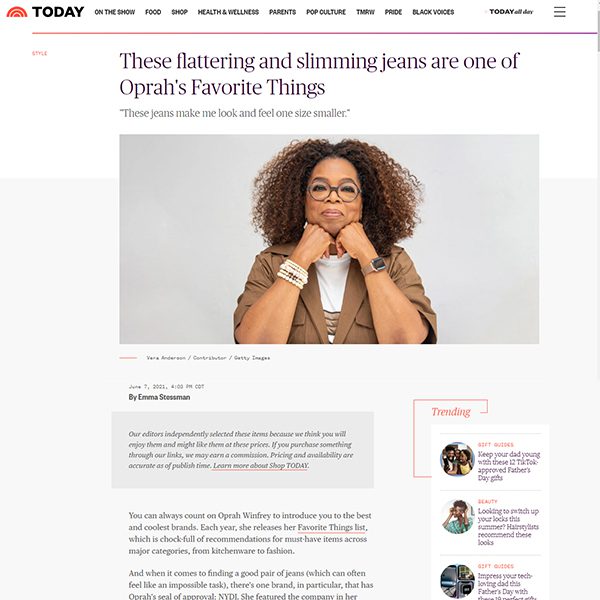 NOT YOUR DAUGHTER'S JEANS
As jeans became more form fitting, some women desired jeans that were made especially for them. Enter Not Your Daughter's Jeans, creator of the "Tummy Tuck Jean."
GOALS:
To launch the brand as high-end, stylish and flattering jeans for moms and increase sales to retail outlets. We wanted our target audience to say, "I need these jeans in my closet."
TACTICS:
Media Outreach:
Our agency's efforts made Tummy Tuck Jeans a national sensation!
We secured a lead story on the AOL home page. Everyone that had an AOL account logged on and saw a feature about NYDJ.
Elizabeth Hasselbeck held up the jeans on The View and said how much the audience was going to love them; Oprah did the same on her show. Diane Sawyer touted their slimming nature on Good Morning America and on the Rachael Ray Show, Rachael kindly gave us the following testimonial: "Girls who like to eat need Tummy Tuck jeans."
We also placed print stories that were meaningful and far-reaching in high-profile women's magazines including, Woman's Day, Glamour, Latina Style, Ms. Fitness, Good Housekeeping, Women's Wear Daily, and People. Reviews ran on popular blogs and websites such as BeautyNewsNYC.com, and women ran out to buy them.
Advertising:
We produced an advertising campaign and cast models in our office that best represented the brand. We placed ads in the New York Times and in movie theaters in malls that had a Nordstrom store to spark women's interest in the collection.
Results:
Sales increased exponentially and Not Your Daughter's Jeans was ultimately picked up by Nordstrom and Bloomingdale's nationally.
---
PROMOTING EXCELLENCE
USA TRAMPOLINE GYMNAST NICOLE AHSINGER
The American trampoline gymnast engaged our agency to represent her to the media before, during and after the Tokyo 2020 Olympics. Born in San Diego, California, Nicole moved to Lafayette, Louisiana in 2015 to train with Coach Dmitri Poliaroush.
Fans, fellow athletes and the media describe Nicole as committed to her sport and her college education, very outgoing and personable.
The Amy Levy PR team wanted to prepare Nicole for future sponsorships, brand ambassador opportunities and exhibition appearances. We secured print, broadcast and online interviews with local media in Louisiana, outlets in San Diego, sports reporters covering the games, lifestyle editors and producers of high profile podcasts. Nicole also did a multi-day series about her journey to Tokyo with Inside Edition
.
We reached out to colleagues around the country at other agencies that represent brands that might have interest in collaborating with Nicole in some way. They sent her letters wishing her well at the Olympics as well as a bevy of products for her to try. Everything from fashion and jewelry to snacks and décor for her room arrived. Our team advised her on posting on her busy social media platforms to showcase her appreciation for their generosity.
Nicole finished 6th in the world in the finals! Upon her return to the United States, we identified post-Olympics interviews and community outreach opportunities. Because it was during a pandemic, there was a limitation on visiting hospitals and schools to celebrate her success, so most appearances were virtual.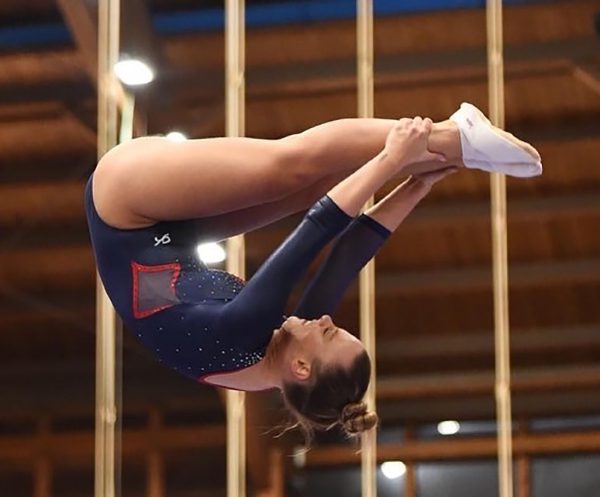 ---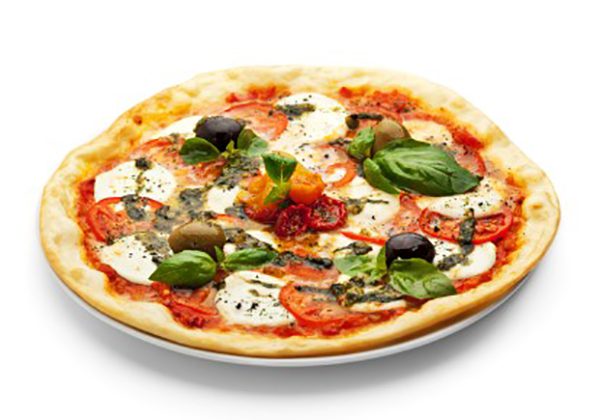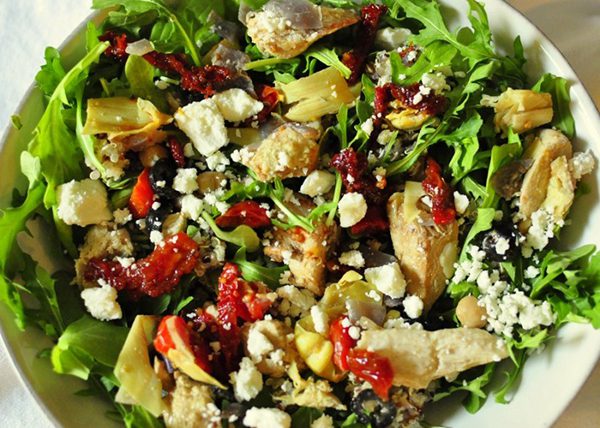 NEW LOCATION
ROSTI TUSCAN KITCHEN
Rosti (pronounced ROW-stee) is a great name in upscale casual Italian dining in Los Angeles. They came to us to further their name recognition, traffic and image. It's always good to work with a great company. It's even better to help make them more successful.
GOALS:
To increase patronage in both the Santa Monica and Encino locations and launch a gluten-free program. In a separate effort, we helped the client launch its new location in Calabasas.
TACTICS:
Advertising:
To get maximum exposure for their Rosti menu, we designed an ad for Los Angeles Magazine that targeted potential consumers.
Big Idea:
We worked with the restaurant to help create a gluten-free menu. We invited local purveyors of gluten-free pastas and pizza crusts to present to the owner for consideration. We reached out to doctors, nutritionists, bloggers and the Celiac Disease Foundation to guide Rosti through the gluten-free process.
Media Outreach:
Launching Rosti's new location in Calabasas was a unique opportunity. To make the most of the new store, we created food blogger events at the restaurant to increase awareness, reached out to singles and other groups to use the restaurants as venues for their events, and designed a new corporate catering menu.
Further, we highlighted Rosti's catering division by creating multiple catering opportunities and high profile events at local sporting events.
---
CORPORATE
JEL SERT
You may not know the company Jel Sert, but you know their products well. Jel Sert retained Amy Levy Public Relations to help with the Wyler's Light and Otter Pops brands. We delved into the June 2016 launch of the new aspartame free Wyler's Light mixes. The scope of work was expanded to include generating media interest around the Otter Pops sponsorship at the ASICS World Series of Beach Volleyball and the sponsorship of a race car in the NASCAR Sprint Cup Series.
GOALS:
Our job with Wyler's Light was to gain blogger and media attention for the June 2016 launch of the aspartame free product and to generate buzz around a nationwide coupon insertion for the product.
When our team switched gears to handle Otter Pops, our job was to generate press coverage of the events and earned media for the Otter Pops brand and sponsorships.
TACTICS:
Media Outreach Wyler's Light
Our team secured earned media in Camping Today and Adventure Sports Outdoors along with multiple blogger reviews for the Wyler's Light products. We also sent booth invitations and a press kit to the press list attending the Sweets & Snacks trade show.
Product Placement Wyler's Light
Secured Wyler's Light donation for Compton Back to School event where the logo was featured on promotional materials. Secured Wyler's Light as sponsor for MPTF Women's Conference and the logo appeared on the invitation and promotional materials.
Social Media Wyler's Light
Amy Levy PR's graphic design team prepared graphics and images for the #WeTime campaign accompanying the product launch to assist the agency of record handling social media.
Media Outreach Otter Pops
We prepared separate press releases for the Volleyball and NASCAR events and used Business Wire to release them nationwide. We also did extensive media outreach in each of the markets hosting the event.