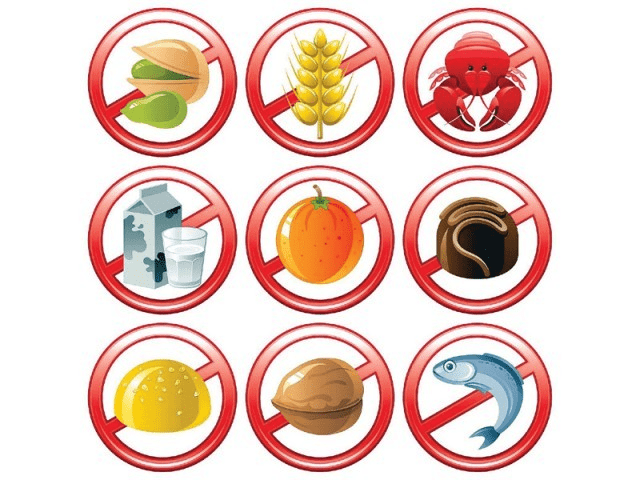 Do you like hosting all of the family's parties? Do you have a fabulous new restaurant?
Throughout the year, there are opportunities to be a better host or hostess. This includes less eye-rolling, less feeling put upon and more embracing our guests so that they feel welcome while feeding them what they need to stay #healthy.
In January, every blog, magazine and morning show touted the latest new diets and fitness trends. Everyone had over-indulged over the holidays they told us and now it was back to reality.
For many people, the best part of holiday celebrating is the food. Parties with beautifully catered platters, and dinners with relatives that feature family favorites using decades-old recipes.
But, if you are someone with food sensitivities, a party can feel like a scary maze you need to navigate for fear of illness flare-ups or autoimmune reactions. An increasing number of us around the country deal with food issues throughout the year, but holidays can especially be a challenge when you visit those not accustomed to your #lifestyle.
Some of the most common food allergies are milk, eggs, peanuts, tree nuts, soy, gluten, shellfish and fish. Those suffering from these allergies experience difficulties in finding a friendly meal even with their nearest and dearest.
Grandma puts regular flour in everything – sauces, gravies, cakes and even her famous pot roast. You go for #Christmas dinner and just eat the vegetables.
Your friend throws a fabulous Super Bowl open house and her caterer has delivered gorgeous deli sandwiches. Unfortunately, she didn't ask if they could send gluten-free bread or rolls. The sandwiches are all pre-made, so you have to skip them. You try to fill up on coleslaw and potato salad.
Your colleague has an #Oscar party and ordered 10 pizzas for everyone to enjoy but totally forgot that you have #celiac and thus you cannot have gluten! You eat potato chips and crudité.
The boss throws a Memorial Day lobster party, but with your shellfish allergy, you are stuck with corn on the cob all night.
The National Institute of Diabetes, Digestive and Kidney Diseases (NIDDK) reports that approximately 60-75 million people in America are living with gastrointestinal (GI) disorders. From irritable bowel syndrome and celiac disease to inflammatory bowel disease that collectively includes ulcerative #colitis and #Crohn's disease, those with these conditions often eliminate certain ingredients from their lives.
Even a seemingly safe salad can cause bloating, severe stomachaches and nausea because of the dressing or croutons. Is it better to just stay home? Pack a lunchbox? Eat beforehand?
As the mother of a child with #celiac disease who has ulcerative colitis herself, our own party invitations always say, "All dietary restrictions and preferences will be cheerfully accommodated." Could everyone do that? When my child is invited to a party, I ask the family if I can bring something. If they are having pizza, I ask if they could please order a #glutenfree pie.
Over the past 17 years, my public relations firm has had the pleasure of working with companies that manufacture allergen-friendly foods. Many of those clients had experienced these food issues in their own households.
Allison Luckman of Allie's GF Goodies Homemade Gluten Free Goodness, has a gluten-free, nut-free, legume-free, dairy-free and kosher bakery on Long Island in New York that works to make life for those with food allergies fun again. Cakes, brownies, cookies, bagels, challah, baguettes and wedding cakes are made with love with safety as the primary ingredient. She has events at the #bakery for kids to decorate holiday houses because every other gingerbread house out there for those kids is a "no no." Allie felt compelled to do this work; not because she was a trained chef, but because she lived in a house with people who needed to be on top of everything they ate. Her motto is "no child left out." Allie's daughter just got married. She had a delicious and gluten-free #wedding cake.
Cindy Frei, also on the East coast, founded Caleb's Cooking Company with her son when he was 14. They started their company in 2017 with allergen-friendly chicken nuggets. Caleb has Crohn's disease and he is on the Specific Carbohydrate Diet (SCD). The SCD eliminates all gluten, grains, sugar and preservatives and helps Caleb manage his illness. Caleb's food is free from all 13 of the most common food allergens – wheat, grains, added sugar, peanuts, tree nuts, dairy, casein, soy, sesame, sulfites, lupin, mustard, fish, shellfish and crustaceans. If you have a package of his nuggets in your freezer, he can come for dinner.
College is a place to grow academically and socially. But, it is also another big #party.
When a child heads to college, Inflammatory Bowel Disease can present a number of unique challenges related to nutrition. I know it did for me. According to the Crohn's & Colitis Foundation, "Concerns over nutritional management in college life is understandable. When it comes to navigating the dining halls, you should meet with dining hall staff or the area's manager to discuss any concerns you might have about your meal plan, such as dietary restrictions, allergies, flare-friendly foods, and other special considerations. Be proactive about your nutrition by communicating with dining hall staff if you run into issues regarding your selected meal plan," they advise on their website. This is so important for kids navigating their meals independently often for the first time. Wouldn't it be terrific if all #colleges put materials in new student manuals about the safety of their dining services? If they boasted that their #menus are plentiful with allergen free choices and that their staff has been trained in how to handle this?
For those hosts eager to try to accommodate their guests in 2019, it is important to remember to be careful during the food preparation process because of the possibility of cross contact. Even when you make two separate entrees with different ingredients, the use of the same cooking utensils can lead to a negative reaction for those suffering from food sensitivities. For example, if you are preparing gravy for a turkey, you may decide to make two different batches, one with dairy and one without for those who are unable to digest lactose. In this case, you would make sure you are using completely separate pots and spoons to avoid any exposure to allergens.
It really isn't that hard. And, it makes people feel so welcome. Over the holidays, my sister in law had 14 of us for dinner. She had a cheese platter with all kinds of good stuff. It had four kinds of crackers on it. All gluten-free. Better to make my kid feel welcome. She made shrimp and grits and everyone liked it. Totally safe. No shellfish allergies and no one was kosher. Someone else brought fruit and another person made a great salad. I brought my famous gluten-free mixed berry cobbler. My husband and I were so touched that everything was safe for our daughter. They were so accommodating and they researched a tasty recipe that would be okay.
Research shows that when groups of friends go out to eat, the one with the dietary restrictions often picks the restaurant. So, because I have an LA PR Firm that works with #restaurants and #food brands, I tell them to reach out to those customers especially! Those customers know which places are safe and they are the most loyal to restaurants that take care of them. Restaurant owners need to know this.
Accommodating specialty diets takes training for the kitchen and wait staff, patience and empathy. My friend Betsy Craig at AllerTrain really helps restaurants take steps to better handle #glutenfree requests, avoid food allergy-related incidents, and prepare them to handle such incidents, should they occur.
The same goes for people who entertain friends and family at home. Make your next party safe so that the minute your guests get their invitations, you will get a "yes" from each of them.