FOR IMMEDIATE RELEASE Contact: Amy Levy PR (310) 444-5250
Los Angeles, CA, February 10, 2020: The Criminal Courts Bar Association (CCBA) has announced that it will honor Karen L. Goldstein as the 2020 Trial Attorney of the Year with its prestigious Jerry Giesler Memorial Award. The award, one of the highest honors a trial lawyer can receive in the Los Angeles criminal defense community, will be presented at the CCBA's 67th Annual Awards Dinner on March 28, 2020, at the Biltmore Hotel in downtown Los Angeles. Of particular distinction, is that Ms. Goldstein is only the fifth female attorney to be given this acknowledgement in the organization's history. The award is named after the highly esteemed defense lawyer Harold Lee Giesler (known professionally as Jerry Giesler), a brilliant courtroom tactician and skilled trial attorney who took on the most challenging, high-stakes criminal cases over his 50-year legal career.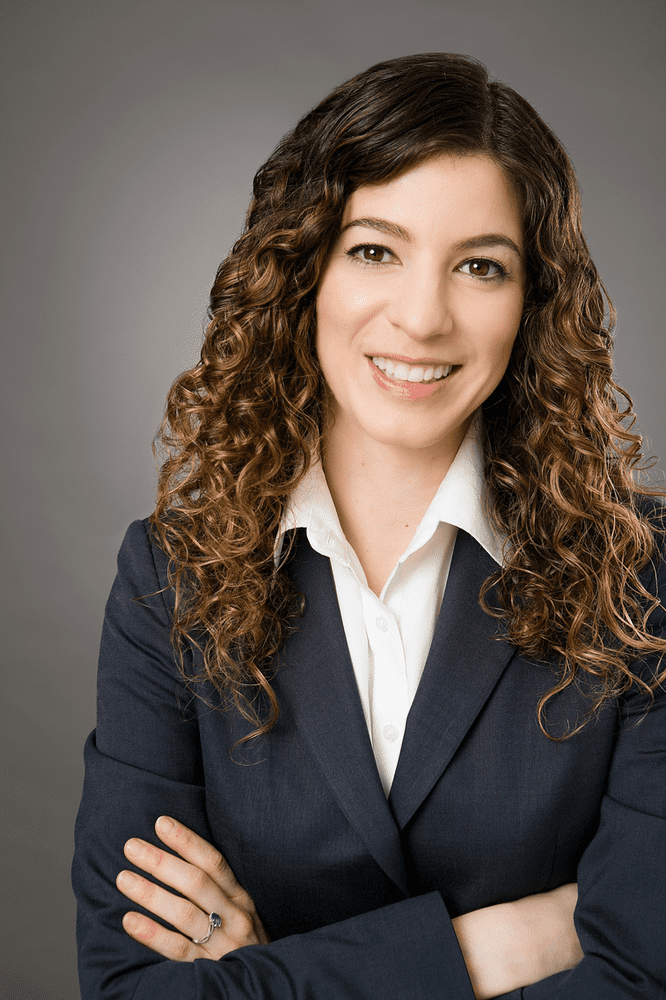 Karen L. Goldstein – Persistent, Principled, Passionate Criminal Defense
Ms. Goldstein has been practicing criminal defense since 2003, and represents clients accused of state and federal crimes, including child molestation, rape, RICO, and murder. As the founder of her own legal practice, she is one of the few female practitioners who has dedicated her career to fighting both state and federal criminal charges. With this award, the CCBA acknowledges the complex state and federal jury trials Ms. Goldstein undertook in 2019, including a child molestation trial where a hung jury voted overwhelmingly for not guilty, a result that saved her client from serving a life sentence. Ms. Goldstein works in criminal defense because she has, "a strong desire to fight for the underdog and to protect constitutional and human rights," she says.
A member of both the Indigent Criminal Defense Appointment (ICDA) Panel and the Criminal Justice Act (CJA) Panel in Los Angeles where she accepts appointments from the state and federal courts to represent indigent clients who cannot afford to hire a private attorney, Ms. Goldstein firmly believes that clients from all socio-economic backgrounds deserve a vigorous defense.
Karen Goldstein offers clients her fierce tenacity coupled with aggressive but compassionate representation to ensure that they receive the best possible outcome. Ms. Goldstein's colleagues in the defense community respect her for taking on, and winning, demanding criminal cases, particularly in the area of sex crimes defense in the #MeToo era.
With a law firm whose motto is, "Persistent, Principled, and Passionate" Criminal Defense Ms. Goldstein's approach is simple: apply laser focus to each case, handle every detail meticulously, and offer relentless advocacy. She appreciates that every one of her clients is facing stressful and often life-changing circumstances, and that she owes them nothing less than an individualized and exceptional defense.
Ms. Goldstein has been consistently named a Southern California Super Lawyer in the area of criminal defense from 2012-2020, a recognition of her status in the top 2.5% percent of criminal defense attorneys, and has also been recognized as one of America's Top 100 Criminal Defense Attorneys. She is a member of the California and Washington, D.C., Bars and is currently in the process of being admitted to the New York State Bar. Ms. Goldstein has also earned a 10-star rating from her clients on avvo.com, an online legal directory that allows clients to provide ratings and reviews.
"Karen Goldstein fought for me. Karen Goldstein defended me. Karen Goldstein won me the privilege to return to my family with my head held high. I appreciate everything that she did for me and my family and I would wholeheartedly recommend her to represent any of my friends or family, should they ever need a criminal defense attorney." – Former client, J.B.
A Legal Career That is in Her Blood
Ms. Goldstein cites her father, a retired attorney, as among the most important role models in her life. He has had a tremendous influence on her career, and she is proud to follow in his footsteps. An aspiring lawyer since a young age, she graduated from Choate Rosemary Hall cum laude in 1995, after being named as an "Adlai Stevenson Junior Fellow" whereas she was invited to present to the student body and faculty about Mr. Stevenson's career and values.
Upon her first visit, Ms. Goldstein was immediately drawn to Georgetown University, a diverse, international community that has always been known for valuing social justice, and service to others, since 1789. She graduated magna cum laude with a Bachelor of Arts from Georgetown with a double major in History and English; and was selected for a sought-after Honors Thesis program in her school's History Department.
Ms. Goldstein later earned her Juris Doctorate from Georgetown University Law Center, graduating cum laude. During her third year at Georgetown Law, she served as a student attorney for the Domestic Violence Clinic, where she represented alleged victims of domestic violence in D.C. Superior Court and fought to secure restraining orders for them in court. Ms. Goldstein also assisted in teaching first year students' legal research and writing in her role as a Law Fellow.
Active in her Community
A community advocate both professionally and personally, Ms. Goldstein is generous with her time and is also philanthropic with local arts organizations. She supports: The American Civil Liberties Union (ACLU), Planned Parenthood, National Association of Criminal Defense Lawyers (NACDL), Los Angeles County Museum of Art (LACMA), Museum of Contemporary Art (MOCA), and The Centre Theatre Group. Through the nonprofit organization Motivating Our Students through Experience (MOSTe), she mentors young female scholars from underserved communities with the aim of helping them get into college, many as first-generation college students. She is fluent in French and speaks Spanish conversationally.
Karen Goldstein is thrilled to receive this honor. The Criminal Courts Bar Association, which is comprised of defense attorneys, judges, and prosecutors from the Southern California criminal justice community, is a trusted and respected organization, and has an important voice on criminal justice issues. Please visit laccba.org for tickets and information about the annual awards event.
Media Inquiries: For more information about Karen L. Goldstein or to schedule an interview, please contact Amy Levy Public Relations at 310-444-5250.
]]>