FOR IMMEDIATE RELEASE Contact: Amy Levy PR (310) 444-5250

AS WELLNESS EXPERTS TOUT THE THERAPEUTIC BENEFITS OF ESSENTIAL OILS,
SEELY 4TH GENERATION MINT FARM GARNERS NATIONAL DISTRIBUTION FOR THEIR LINE OF HAND-CRAFTED, FAIR TRADE CERTIFIED™ CHOCOLATE MINT PATTIES!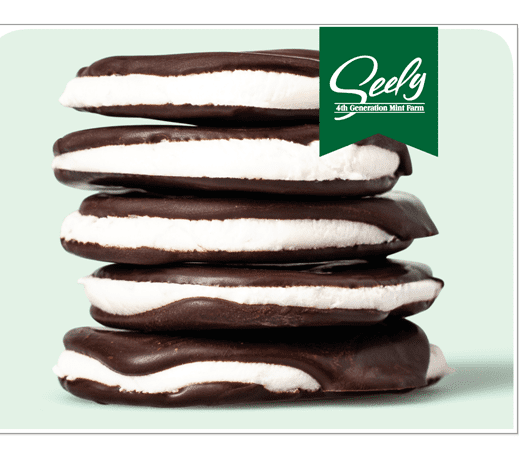 Clatskanie, Oregon, March 17, 2020…"We have raised our award-winning mint alongside our family on our farm since 1943," says chief mint maven Mike Seely. At a recent essential oils conference in Los Angeles, Mike's single-cut, premium-quality, Heirloom Black Mitcham Peppermint (originally from England) and Native Spearmint oils were a huge hit. Seely's growing process, the Oregon region's climate, the rich soils along the Columbia River and their sustainable harvesting methods done only once a year help to ensure that their mint is smooth and refreshing. The uniquely tended leaves can be distinguished by the black edges along their borders which are steam distilled only once to retain their full flavor spectrum and bouquet. From massage therapists to cosmetics and aromatherapy professionals, Seely Mint can be used in diffusers to help access more energy, awareness, calm and rest. www.seelymint.com
Seely Mint Family Farm produces a complete line of mint confections, mint leaf tea harvested in the peak of summer and sun-dried for maximum flavor and benefits, and mint flea repellent for pets.
Back in 2007, Seely's customers at the Portland Farmer's Market were asking Mike for ideas and recipes for their mint oil. "I'm a farmer," he explained to them, "but I will tell you that our mint combines beautifully with chocolate."
So, Mike was forced, by popular demand, to create a prototype sample, "Seely peppermint patty" to show them. When he tried to explain the recipe, everybody said, "WE don't want to make them ourselves, we want YOU to make them so that we can BUYthem!" Feeling encouraged that his efforts might just pay off, Mike reached out to a neighbor who had a licensed commercial kitchen, and he got to work making peppermint patties and selling them at the Portland Farmer's Market.
Then one day, his friend Sarah Masoni, a food scientist at the Portland Food Innovation Center INSISTED that Mike sell them commercially. Soon, the handcrafted Seely Mint Peppermint Patty, a delicious combination of European dark chocolate and heirloom mint was born. Literally, no one had ever tasted something quite so extraordinary.
Every handmade patty is made with 100% pure, undiluted Seely Mint essential oil and Fair Trade Certified™ cocoa. Next, the Seely's moved on to mixing the peppermint and spearmint essential oils together to create a premium, white Mint Melt with Italian ivory chocolate. Seely Mint Melts became an instant favorite for consumers that are allergic to dark chocolate. Aside from being a tasty treat, they are also a very healthy one. The mint is never diluted, altered, or synthetically modified and the confections boast real cane sugar and clean ingredients that are gluten-free.
Seely uses premium quality custom-crafted and Fair Trade Certified™ European dark chocolate with single distilled and unblended essential mint oil to form an acutely flavored peppermint fondant. Mint barks are sprinkled with their own handmade candy cane and melts are a bite-size blend of mint oil and chocolate.
Today, only about 100 mint farmers remain in Oregon. Back in 1943, when LeRoy and Nettie Seely traded onions for mint, they could have never imagined that the Seely farm would be a leading producer of high quality mint oil for nearly 80 years. Happily, not much has changed when it comes to the way the Seely family grows its Mentha Piperita (peppermint) and Mentha Spicata (spearmint), despite some steps that are now mechanized. The family focuses on quality instead of quantity, taking only one harvest of the mint each year.
This philosophy means less dependence on commercial agronomic products and more reliance on the natural physiology of the plant and the seasons. Seely Mint's mission is to preserve the unique profile of mint grown in the lower Columbia River region by offering high quality mint creations.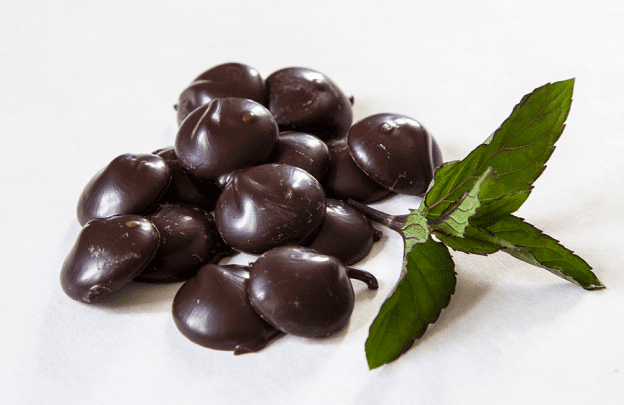 Seely Mint products may be found in numerous grocery stores around the United States including: all Oliver's Stores, Nugget Markets, Draeger's Market, Market Hall Foods, BiRite and most Kroger doors including 160 Ralph's stores and 132 Fred Myer locations. They are in select regions of Whole Foods Market as well as Salt & Straws across the United States, Canada and the Hawaiian Island of Kauai.
Mike Seely's farming instincts, coupled with his MBA from Washington State University, has fueled his entrepreneurship. By creating line extensions for his prized mint for the health and beauty industries and for the candy business, he has assured continued success for future Seely generations. Once you have experienced Seely Mint, it is likely that no other mint flavor or essence will do. "I enjoy watching people's faces light up as they take a bite out of one of our peppermint patties," says Mike Seely, "it's the most satisfying part of my work."
Media Inquiries: For more information about Seely 4th Generation Mint Farm, high resolution photos or product samples, please contact Amy Levy Public Relations at 310-444-5250.