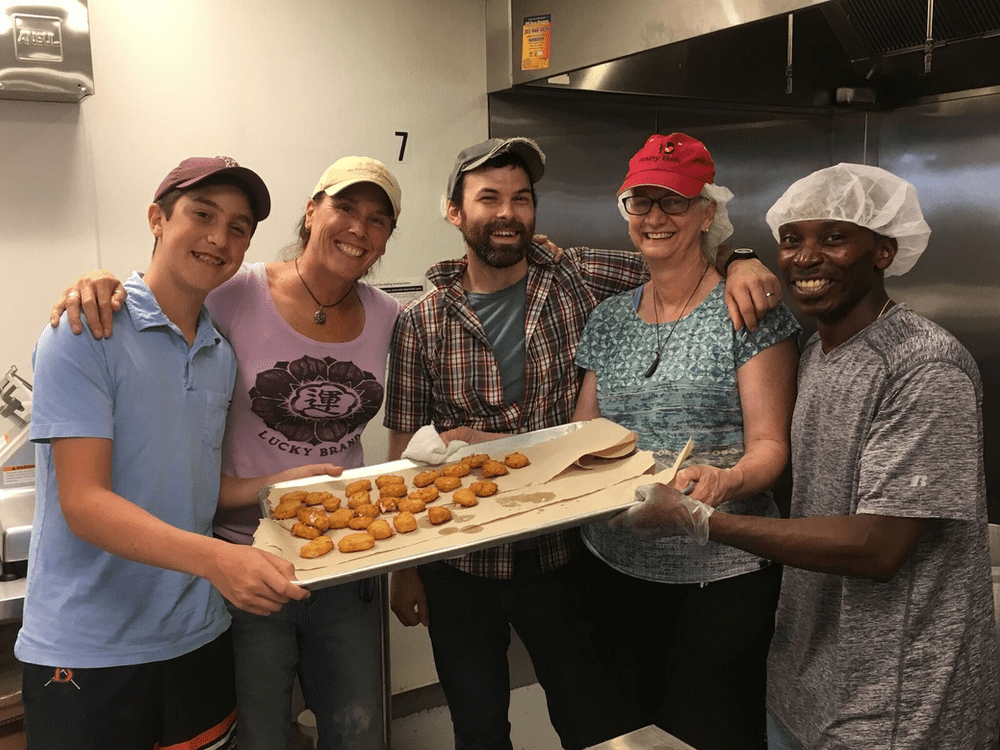 Meet Caleb and Cindy Frei, the founders of Caleb's Cooking Company, and the maker of delicious options for healthy food lovers and those with dietary restrictions. The company launched in 2017 with allergen-friendly entrees. Approximately 27% of children in the U.S. live with chronic health conditions that affect their daily lives and normal activities. Caleb is one of these children; he has Crohn's disease (a chronic inflammatory bowel disease that affects the lining of the digestive tract) and is on the Specific Carbohydrate Diet (SCD). The SCD eliminates all gluten, grains, sugar and preservatives and helps Caleb manage his illness.
What makes @CalebsCookingCo so unique is that it is the first company to create completely allergen-friendly frozen entrée's for kids. This means that Caleb's food is free from all 13 of the most common food allergens – wheat, peanuts, tree nuts, dairy, casein, soy, sesame, sulfites, lupin, mustard, fish, shellfish and crustaceans. They currently contain eggs, but soon they will also be omitted.
The company's mission of providing tasty foods for children with dietary restrictions is important for their quality of life. Caleb's Cooking Company offers a cherished rarity – choice. Children on special diets (whether as a result of illness or allergies) are delighted to eat chicken nuggets again.
"Almost every day, I am contacted by parents of children with a chronic illness or allergies who require a special diet. They are struggling to get support and information, especially if they can't find the food they need where they live," says Cindy. She offers advice about her meal alternatives, diet therapy and the connection between nutrition and disease.
A response to an epidemic
Research has shown that the deadliest killers in the United States are diet-related diseases. In fact, every autoimmune illness and allergy has doubled in the last ten years. These diseases and the dietary restrictions that often follow, contribute to missed school days, hospital and doctor visits, ongoing social anxiety and psychological fallout. There are communities in cosmopolitan cities that have specialty grocery stores and restaurants that serve and sell food to accommodate those with dietary restrictions. Other small cities do not.
"We have a chef that understands the delicate balance needed to create wonderful recipes that forfeit the allergy ingredients without forfeiting the taste or texture needed to make great food," says Cindy.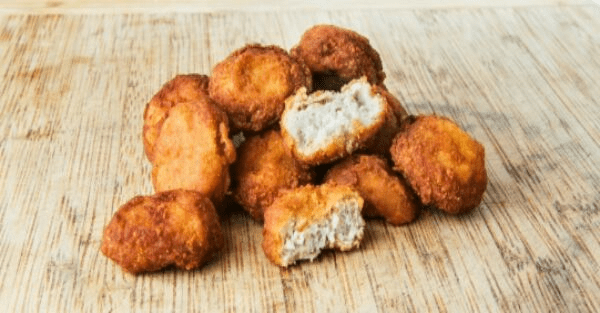 There are plenty of gluten-free chicken nuggets out there, but there are no chicken nuggets that are completely allergen friendly. Cindy's mission is to get allergen friendly food into the hands of as many children as possible and that includes schools, colleges, hospitals, hotels, amusements parks, cruises, camps and more.
Using diet therapy is proving to be highly effective in the treatment of disease than ever before for some patients. Children with epilepsy, diabetes, autism and IBD have seen significant improvement using specialized diets.
Not just nuggets
Caleb's Cooking Company intends to roll out a line of allergen friendly frozen entrées to include enchiladas, macaroni and cheese, lasagna and other traditional kid's favorites. Caleb's Cooking Company is one of the innovative brands disrupting the food industry and the way food service and consumers feel about healthy food products. Specialty stores have embraced their products including: MOM's Organic Markets, YES Organic Markets, Streets Market and Café, Good Foods Market, Dawson's Market, Glen's Market and Union Kitchen Grocery. Look for Caleb's Cooking Company at prominent expos and trade shows around the country where they showcase their products.
Caleb is proud to be helping children enjoy their food again. His mom Cindy is thrilled to help. She is an entrepreneurial leader with 25 years business management experience in digital marketing, television development/production and internet services, she is succeeding in consumer products manufacturing because, she needed to. To stay on top of the demand of Caleb's Cooking Company fans, Cindy concentrates on new product innovation and supports community organizations like the Crohn's and Colitis Foundation.
Caleb's Cooking Company provides a convenient allergen friendly solution for parents with children on special diets and helps kids "feel like regular kids again," by providing traditional – but healthy – foods they love.
Media Inquiries: For more information about or to interview the founder, please contact Amy Levy PR at 310-444-5250.