Allie's Gluten-Free Goodies has allergy-free holiday house decorating for Long Island kids.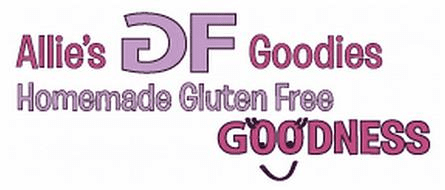 Allie's is a full-service bakery on Long Island that offers kosher, nut free, gluten free, dairy free, shellfish free, legume free bakery goods. She has donuts, black and white cookies, challah, THE WORLD'S ONLY GF PUMPERNICKEL BAGELS, cakes for weddings & birthdays and amazing cake decorating parties!!!
Families with a gluten free, dairy free or nut free child no longer have to miss out on decorating gingerbread houses. Think about how happy these kids are at Allie's.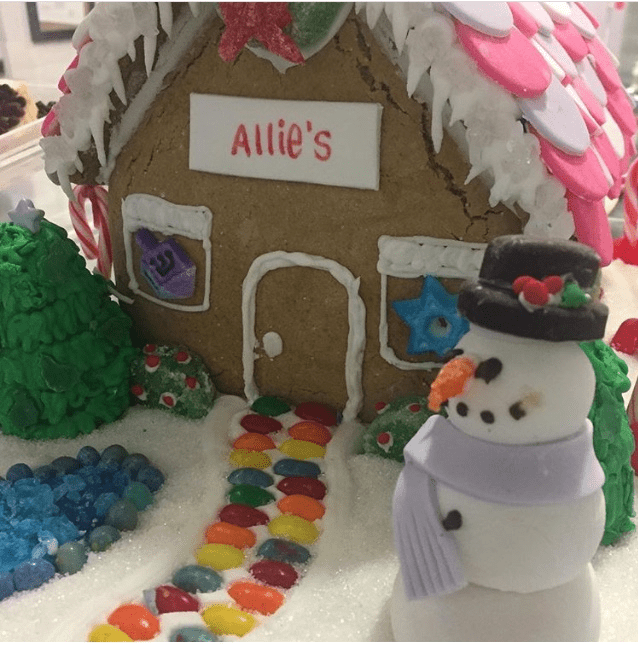 With candy cane fences, gumdrop pathways and frosting everywhere, gingerbread houses are a popular way to have fun for the holidays.
SIGN UP TODAY TO SECURE ONE OF THE LIMITED SPOTS FOR ALLERGEN FREE HOLIDAY HOUSE DECORATING EVENTS IN DECEMBER.
Where:
ALLIE'S GF GOODIES
1B W Village Green, Hicksville, NY 11801
(516) 216-1719
Alliesgfg.com
When:
Sunday, December 3rd
11:30am – 12:30pm (GREAT LIVE SHOT, TOTALLY SOLD OUT)
1:30pm – 2:30pm spots available
Sunday, December 10th
11:30am – 12:30pm
1:30pm – 2:30pm
Sunday, December 17th
11:30am – 12:30pm
1:30pm – 2:30pm
Who:
6 participants per class
What:
Each participant will be provided with a fully assembled gingerbread house.
You will have an hour to decorate with candy, fondant, buttercream and icing.
Have fun with rolling and sculpting tools and our friendly staff that will be on hand.
Everything will be free from ALL allergens.
Cost:
Sign up with prepayment is required.
$55 per participant. Children must be accompanied by an adult.