WESTERN FOODSERVICE SHOW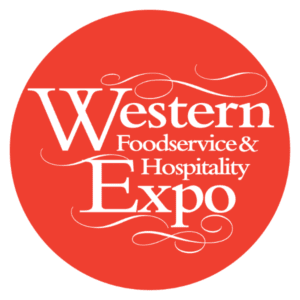 Amy was a speaker last month at the Western Food Show in Downtown Los Angeles. She presented on two topics:
The Power of Accommodating Diners with Dietary Restrictions and "Launching Your New #Gluten-Free Product."
Amy is one of the leading public relations professionals in the marketing industry, boasting an unsurpassed track record of delivering strategic, results-oriented campaigns for her clients.
Since 2002, Amy Levy Public Relations, Inc. has worked with clients ranging from leading restaurants and specialty food companies to gluten-free products and private-label manufacturers. Amy Levy PRhas built nationwide connections bringing creative ideas to life for a variety of companies seeking growth and expansion opportunities.
As you may know, most people can tolerate eating gluten. However, those with celiac disease or non-celiac gluten sensitivity (sometimes referred to as "gluten sensitivity" or "gluten intolerance") suffer a variety of symptoms after consuming gluten.
Celiac disease (also referred to as celiac sprue, non-tropical sprue, and gluten-sensitive enteropathy) is a serious, genetic autoimmune disorder triggered by consuming gluten.
When a person with celiac disease eats gluten, the protein interferes with the absorption of nutrients from food by damaging a part of the small intestine called villi. Damaged villi make it nearly impossible for the body to absorb nutrients into the bloodstream, leading to malnourishment and a host of other problems including some cancers, thyroid disease, osteoporosis, infertility and the onset of other autoimmune diseases.
Non-Celiac gluten sensitivity has been coined to describe those individuals who cannot tolerate gluten and experience symptoms similar to those with #celiac disease yet lack the same antibodies and intestinal damage as seen in celiac disease.
What Restaurants Need to Know When Creating a Gluten-Free Menu
Review your menu.
Don't be afraid to start small.
Review your ingredients
Dedicate kitchen space. Avoid cross contact at all costs.
Spread the word!
Marketing Strategies for the Gluten-Free Sector
Tools to Promote Gluten-Free Products
Reach out to several demographic groups and highlight your product's ingredients.
Outreach to both consumers and the trade
Build your online presence
Reach out to influential natural food bloggers nationally.
Create a social media campaign to engage followers.
Advertise in gluten-free magazines
Exhibit at Trade Shows
Develop Relationships with New Stores